<![if !vml]>
<![endif]> The primary purpose of this web site is to document our progress and processes of building a Van's RV9/RV9A aircraft. To see the latest work in progress click on the 'Latest Work' link at the left.

Our garage/shop/hanger started out in Plano Texas. That's north of Dallas in suburbia land. The home of our hearts is in New Mexico where we have now moved to.

We do have other interests as well as building aircraft and as we find the time we will attempt to document those other fun things as well.

Our travels links will attempt to document our diversions from the aircraft building process.

Ok, so there have been a lot of diversions from building - like usual mostly life. A move and a new job top the list. Also, settling into that great laid back southwestern life style!
Larry Westbrooks latest creation. - Photo provided with MUCH thanks from Don Hull!!!

Latest pic of RV9 demonstrator

A picture of the RV9/9A kit with the finished RV9A in the background

RV9A demonstrator in flight

RV9A in flight formation with an RV8A

Bill Darmitzel inspecting the canopy of the RV9A demonstrator.

160hp-0320, sensenich prop, KLX135A, KT76A, EIS.

Original builder - Mark Koenig

Wait a minute, how did that get there?

See 'Our Boxster' Link on the left
Web Notes:
This web site is best viewed with IE6+. I've tried to be backwards compatible to Netscape 4.6 as required by Van's web-site. Some of the functionality of this site will not work to it's best advantage with older versions of Netscape even though I've tried. You should however be able to view the site with even the older versions of Netscape.

2048
Search the Web Rings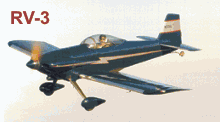 Van's Aircraft
Click the picture above to go to Van's Aircraft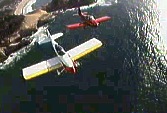 RV Videos
Click on the image above to see the Van's Videos



Van's Air Force
Click on the above picture to go to one of the best RV sites on the web


The RV Journal
Another great RV Link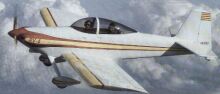 RV List
Click on the above picture to go to one of the oldest RV Lists on the web


Travel Links
Click on the above picture to go to our Travel Links page.